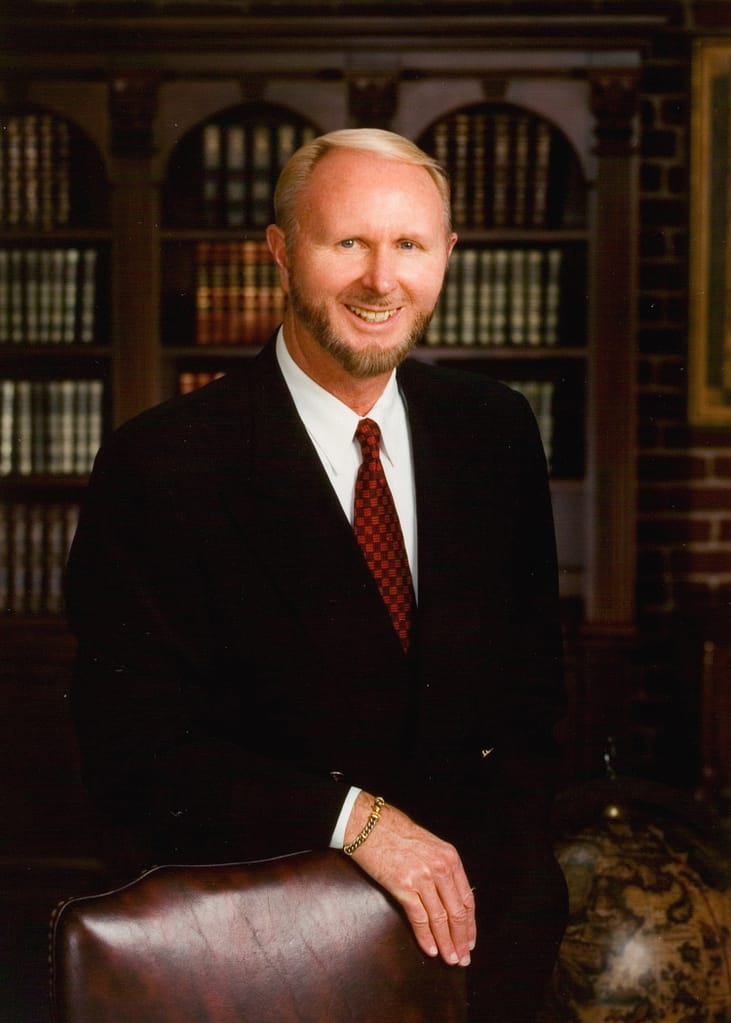 Larry Judson, from his humble beginnings was born to run K-Designers. Starting a young age, 10 to be exact, Larry begged his father, who owned a roofing company, to go out to the job sites. His first job was picking up discarded nails from the new roofs installed on homes. At 11, he got a promotion, and his father started letting him carry shingles up the ladder.
Once Larry reached 12, he was ready to lay the tile roofing shingles. At the age of just 15 in the summertime, he was running a crew that consisted of men ten plus years older than Larry himself.
Larry broke into the roofing business in Ann Arbor, Michigan, where he lived with his two brothers and parents. Larry was never keen on going to college, so he convinced his parents he had bigger and better plans.
At the ripe old age of 19, Larry's father decided to retire to Florida and sell Larry the business. So, after running the company for 4 years, Larry had other ideas that included moving West. Where it would end up, he wasn't sure, but as fate would have it, he landed in Colorado Springs, which he loved.
The roofing company he worked for in Colorado Springs went out of business so Larry quickly figured out that where there was adversity, there was an opportunity. Unphased, Larry quickly re-invented himself and found an opportunity on the sales side of home improvements rather than in the manual labor end. He quickly found out he had a real enthusiasm for sales, and he began to flourish. he became a top sales rep for a company in Pueblo Colorado until 1978
And then, as fate would have it, a hail storm hit and caused the great awakening and opportunity. While visiting his unretired father in Casper, Wyoming, the hail storm caused damage to the homes in the entire town. It was a gold mine opportunity for Larry and the start of K-Designers, the company he still runs today some 4 decades later.
Because of the massive destruction to homes in Casper, Larry was able to forge his way by working for insurance companies who needed every carpenter they could find.
Larry moved from Colorado Springs to Wyoming, intending to work for six months. Three years later, he finally moved back to Denver.
Six months turned into three years of more work than he ever expected.
The newfound gold was that many homeowners were flush with insurance cash and ready to improve their homes. Siding became a smart investment and Larry's startup took off like a rocket.
The Casper company was bootstrapped by Larry and his brother Lee, who was his partner. Larry lived frugally, even though the prior year he had made $81,000 for the year by selling remodeling. With the new venture, he only took out just what he needed to live on during this time. That turned out to be just $1,000 a month. A far cry from the six thousand he had been making. His plan was to be very conservative so K-Designers could build capital.
Larry was working 16-hour days except on Sunday when he scaled back to just 10 hours per day. It wasn't until his seventh year owning and operating K-Designers that he took the amount he was making before as a salesperson for the Pueblo Colorado company.
Larry and his brother left a ton of money on the table during those 1st seven years, but his plan worked.
The game plan was simple to go big or go home. Larry decided to go big, and ever since that time, the company, now called K-Designers, has thrived with Larry at the helm.
Nothing was done by coincidence. It was all part of the overall master plan and Larry's vision for the future. Back then few thought like Larry and even fewer were able to execute. Larry was that one in a thousand who had the vision, foresight, and business savvy to turn a dream into a reality.
Larry's light bulb moment came when he would meet with prospects and take out an easel pad with 24 by 30-inch paper using colored chalks and re-imagined the family's home exterior right in front of them. It was an instant success, and people couldn't believe the possibilities, so it became his primary selling tool. He invented it and used it to gain his success, one customer at a time.
The name came from the fact that Larry wanted the word "designers" in the name because that was what the company did and what Larry did personally. His brother Lee owned a very successful company called K-Decorators, so this was simply an offshoot of what his brothers' company was named. The "k" came from his brother's wife's middle name, which is Karen. From concept to fruition and success.
The K-Designers brand, one of the largest in the country, has stuck for over four decades. The long road to success was more of a challenge to Larry than anything else.
Larry has always loved the challenge and, still does to this day.
And According to Larry and I quote, "the challenge is building," as in making an old house look new. He so liked the concept it has become the tag line for the company "A new home at your old address."
One of his most significant insights is that he wasn't trying to become wealthy but instead just trying to accomplish a new task or challenge. He has undoubtedly done more than that in his 43 plus years as the captain of the ship.
While no business goes without hardships, K-Designers has had a few along the way. None was more devastating than the housing and financing collapse in 2008 through 2011.
The company went from over 900 employees down to around 182. Larry has never forgotten that time period and, to this day, makes sure he doesn't stretch the envelope too far.
For Larry, the future is just as exciting as the past. Every day he works a full schedule, when he could be retired, but wants to make sure the legacy he leaves is a positive one. To do that, he takes it one day at a time. He quickly remembers when he grew very fast, and had 11 offices nationwide and then had to scale back to 7 (where the company is today).
Growth is a great thing, but too much growth too rapidly can put financial strains on any company, so his motto now is to grow slow and steadily.
To that end, Larry looks at the future as another opportunity, one that must be earned. Along the way, the company has earned dozens of awards and is recognized as one of the leaders nationally. While boasting is not in Larry's makeup, the company has always strived to do better and consequently is recognized in the industry as one of the top-performing companies in the home remodeling space for many years.
Here is just a small list of some of the awards won and cherished by Larry and K-Designers. First and foremost, "Larry Judson (CEO) recognized as a "Legend of the Industry." Also, the company has won the Revere Eagle Award 8 years in a row, LBL Window Dealer of the Year 3 years in a row, LBL National Dealer of the Year 2 years in a row, and Gentek Outstanding Dealer of the year award 20 years in a row, to name a few.
It is important to address the culture of the company as any company that can last for over four decades has to be doing many things right.
K-Designers, through the vision of Larry, has achieved a high-performance rating.
Larry has always maintained a family first approach and always takes care of the good people, pay them a fair wage so that everyone can live comfortably and be happy with their employment at K-Designers.
"I want the offices to be a place where the employees look forward to coming to work each day. Make it fun but also business-like and productive so that there is a balance within the office."
Larry is a big believer in "taking the pressure off" the employees. If it is an enjoyable and satisfying place to work, then K-Designers employees will work hard to satisfy K-Designers customers.
Larry likes keeping everything positive, which says a lot about his longevity in a very tough niche – home remodeling. Here's to another 43 years, K-Designers.