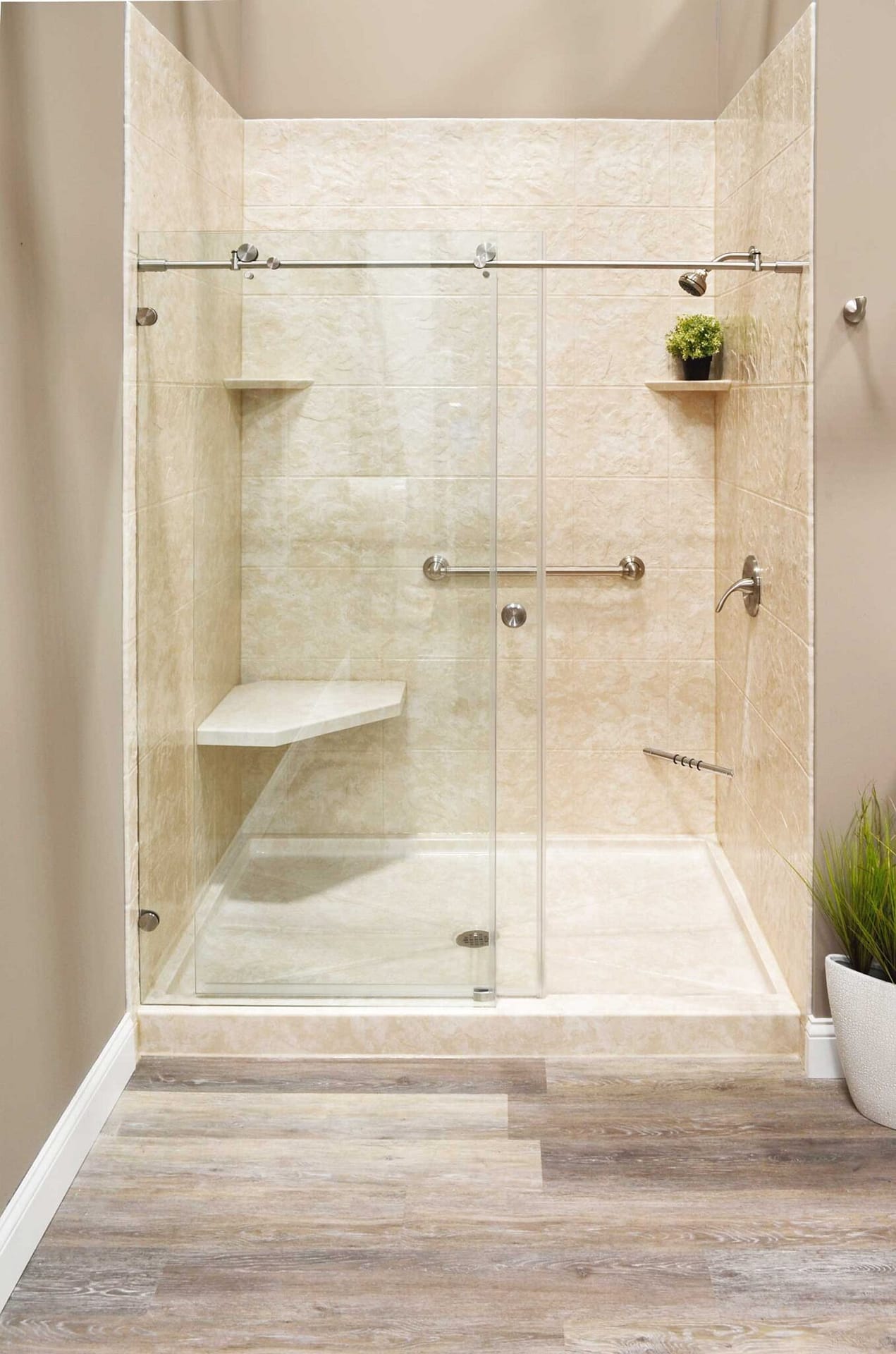 As you grow older, safety becomes more and more of a priority. It's a fact of life that as the years go by, we find that we aren't as nimble as we used to be. One of the most significant worries we face is falling and hurting ourselves. According to the National Council on Aging, one in every four Americans over the age of 65 takes a fall that leads to injury each year.

The place where falls for senior citizens most often occur is their home. That's especially true considering the fact the COVID-19 has more and more seniors staying inside.

There's good news to be had though. Safety precautions can be taken to mitigate the risk of falling down.

At the top of the list is a walk-in bathtub. Let's take a closer look at what these are all about.

What is a Walk-In Bathtub?

Walk-in bathtubs don't require you step over a ledge in order to bathe. You just walk right in. In addition, the doors on watertight meaning that water won't seep out onto the bathroom floor. After you're done bathing, all you have to do is let the water drain and step out to dry off.

Why are Walk-In Bathtubs Beneficial?

No Climbing In and Out

The most recognizable benefit of a walk-in bathtub is that you don't have to climb over a ledge in order to get in and out. Lifting each leg into the air can be troublesome for seniors and this is where most falls and injuries in the bathroom occur.

Water Stays In the Tub

Doors on walk-in bathtubs are watertight. That means there's no risk of water leaking out onto the bathroom floor. In turn, the floor remains dry and the chances for slipping once you're out of the tub are greatly reduced.

Hydrotherapy

Warm water has been used for rehabilitation and relaxation since the Ancient Greeks. Walk-in bathtubs give seniors the benefits of spa-like treatment in a safe manner, right in their home.

Known benefits of hydrotherapy include relief for muscle and joint pain; increase in blood flow for people with diabetes or poor circulation; stress relief; increased heart health; relaxation for those that have trouble sleeping; and many more.

Additional Safety Features
Sure, walk-in bathtubs make getting in and out easier, and they keep water in the tub where it belongs. But what about other safety benefits?

Seating

The floor of any traditional bathtub is a slippery surface. It's all too easy for someone to reach for the soap and take a tumble when they're standing up. Walk-in bathtubs have a built-in seat that allows you to sit down and bathe at your own leisure. This added security is a tremendous safety benefit that greatly reduces the likelihood of a fall.

Handrails and Grab Bars

Even just walking into the bathtub poses a risk of falling. Modern walk-in bathtubs are designed with strategically placed handrails and grab bars that allow you to keep your balance as you enter and leave the tub.

Anti-Slip Flooring

The floors of traditional bathtubs are smooth and slippery, especially when they're wet. Specially designed mats and flooring textures provide extra traction which helps you maintain your balance throughout the entire bathing process.

Final Thoughts

There's no question that installing a walk-in bathtub greatly reduces the risk of falling in the bathroom. However, there are a lot of factors to consider when trying to find one that fits your specific needs.

At K-Designers, we bring more than 42 years of experience to the table and are happy to answer any questions you might have when considering a walk-in bathtub for your home. Stop by or give us a call today. Our expert design team is standing by and ready to help.