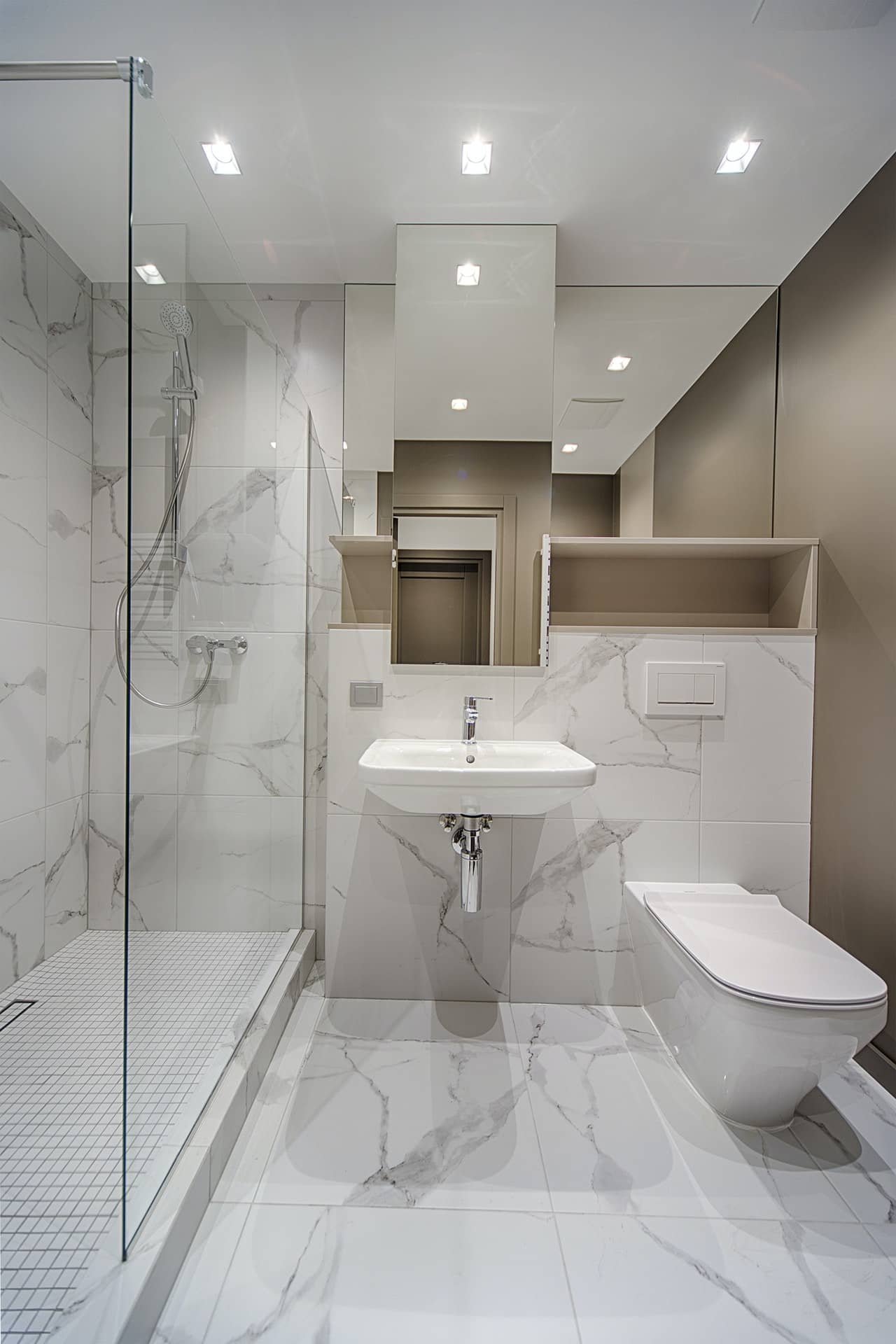 Whether your bathroom is older and needs work or you simply desire a new look, a bathroom remodel is one the most popular decisions homeowners make. When you decide to remodel your bathroom, there are many features you can revamp. Some of these changes could change the functionality of the room entirely. Before you get started, it is important to know what features are the most popular to change to fit your vision.
Bathroom Remodel Ideas
Shower

Your shower is not only to help you clean but also relax, melting away stress. A shower remodel can help you create a more innovative shower for your enjoyment. One of the newest trends is a walk-in tub. This is one of the safest forms of showers that prevents slipping. You may also want to add an additional shower head, glass door, or even move your shower across the bathroom. A professional bathroom remodeler can help you plan what shower works best for your needs
Cabinets
New cabinets are one of the easiest methods to alter the aesthetics of your bathroom. You can easily brighten the room by changing the color. Are you having trouble finding room to store your belongings? A bathroom remodeler can help you determine where to add new cabinets to add new storage and still maintain aesthetic appeal.
Countertops

Overtime, countertops can stain, wear, and even tear depending on the material. Eventually, you will probably want to replace your bathroom countertops. When you do, it is important to use a durable, waterproof material.
Windows

When people think bathrooms, they do not usually think windows. However, when placed properly, they can maintain privacy while adding natural light to the room. For example, adding a rectangular line of windows across top of your walls, bordering the ceiling.
Speak with an experienced bathroom remodeler when considering making modifications to the room. K-Designers provide home remodel services in Sacramento, California. Contact us today at (877) 847-0855 to get your free estimate.