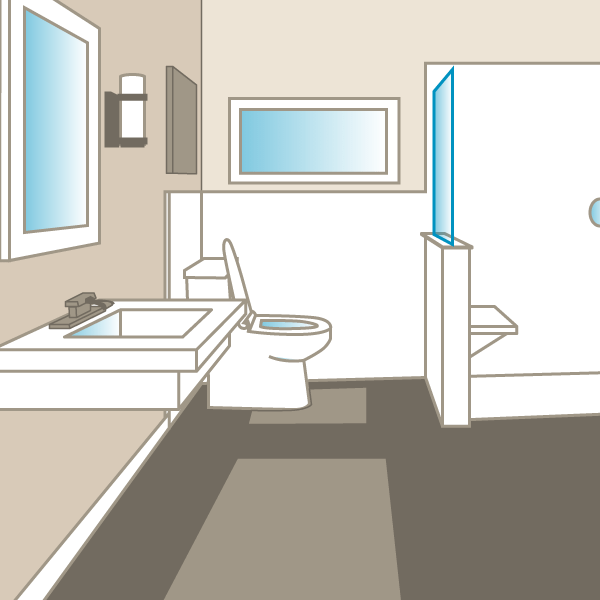 Walk-in Tubs
K-Designer's Walk-In Tubs Will Breathe New Life Into Your Bathroom!
K-Designers' walk-in tubs allow users to open the tub sideways and walk in, rather than stepping over it like if they were traditional tubs. This entry and exit method was designed to make the tub accessible to older, disabled, or injured people.
Statistics show that falls in the bathroom are more common than in any other room of your house.
According to the Center for Disease Control, two-thirds (33%) of all bathroom injuries occur near your bathtub or shower. They usually occur when you slip on the wet floor or step on the tub wall.
What is the bottom line? One in three adults over the age of 65 experience one to three falls every year.
As mentioned above, walk-in bathtubs aren't just for the disabled. The sauna-like benefits can be enjoyed by anyone. Hydrotherapy and air therapy have been greatly expanded over the years.
There are many benefits to walk-in tubs:
The risk of falling and slipping is reduced by a walk-in entry/exit.
Sore muscles can be eased by luxurious hydro-therapeutic features.
Relaxing air therapy can help relieve stress and awaken your senses.
These are small enough to replace a tub or shower stall.
Combinations of shower and tub allow for multiple uses of the tub.
Many of our walk in tubs comply with the ADA. *