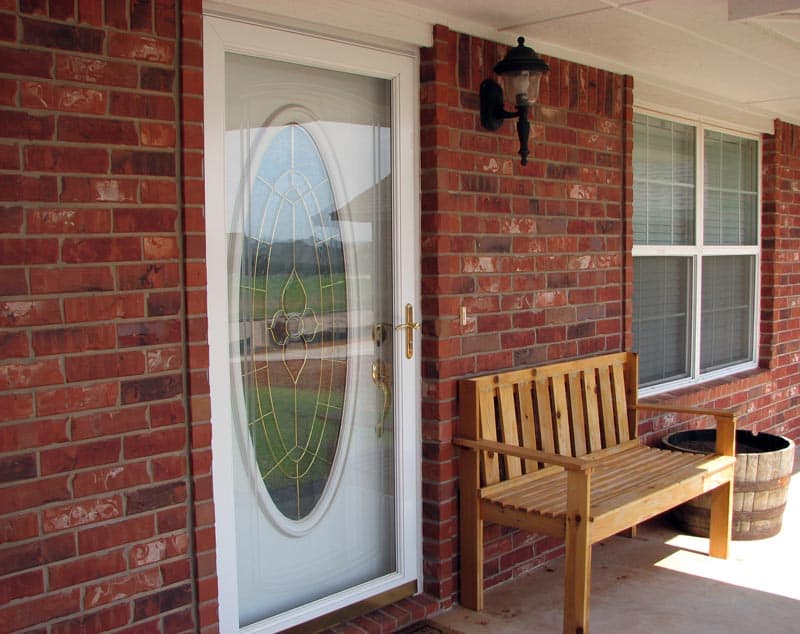 Rain or shine, storm doors are important for weather proofing your home. A storm door is the second, outer door commonly installed for protection against bad weather and ventilation in fair weather. Storm doors come in many styles and materials. Typically, a storm door has an interchangeable or retractable screen. When the weather is warm, the storm door can allow ventilation without letting bugs into your home. In cold weather, the storm door protects your main entry door from ice, rain, and snow. A storm door does not only increase the lifetime of your main entry door but also creates insulation to keep warm air in and cold air out.
Do You Need a Storm Door?

Consider climate when deciding whether to install a storm door. If your door is exposed to the elements, you should consider a storm door. The storm door will allow more air circulation during hot summer months, without getting bugs into your home. We also install energy efficient entry doors. Energy efficient doors do not require storm doors. They are Energy Star rated and have a 25-year warranty, providing insulation and ventilation for the weather conditions. Speak to a home designer for more information on whether a storm door is right for your home.
Protecting your home is critical. K-Designers can help you determine the best door for your needs and budget. Contact us today at (877) 847-0855 to get started.