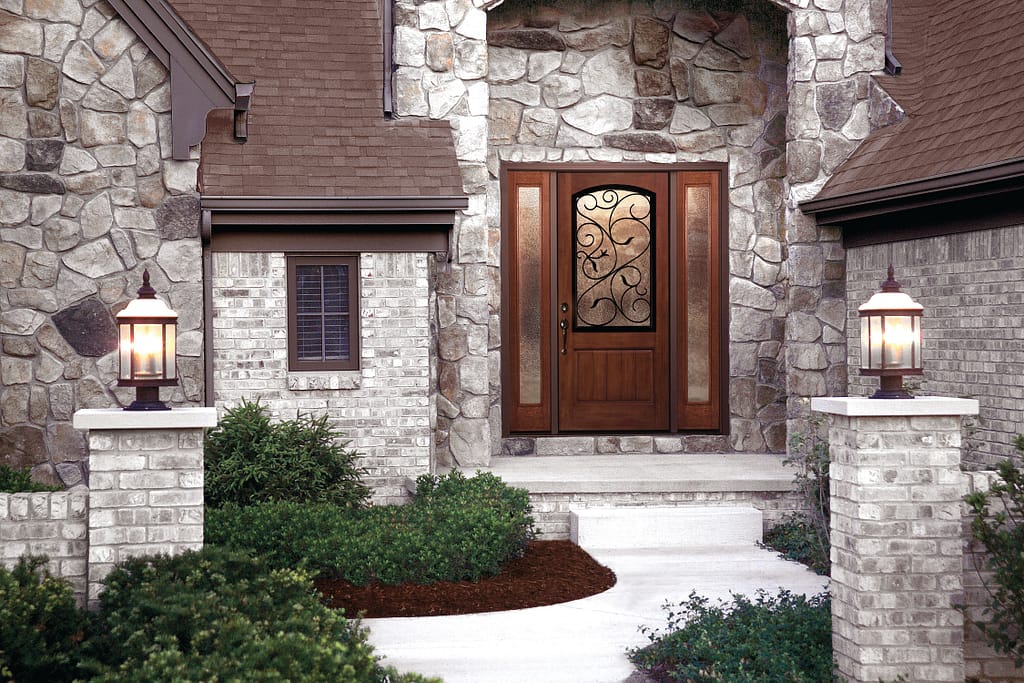 The inherent value of a well-crafted door is more than an open and shut case!
Entry doors are one of the most important features of your home and can make a great first impression. They undergo constant wear and tear from people coming and going throughout the day, and they must be well maintained if they are going to function properly for an extended period of time.
Unfortunately, the truth is that not all home doors are created equally — each serves a unique purpose and they're constructed from a variety of long-lasting materials.
America's Dream Entry Doors come in many different styles, from elegant glass-inlay doors for the front of your home to heavy-duty utility doors that are designed to withstand years of rough treatment. Custom America's Dream doors brought to you by home remodeling specialists K-Designers have the potential to benefit various areas of your home and to raise the value of your home overall.
These doors are Energy Star rated and come with a 25-year Warranty* as well as a 100% satisfaction guarantee. That guarantee extends to our installation services, which are performed by certified trained installers.
A nationwide leader in home remodeling, K-Designers offers a full range of high-quality products for homeowners in Seattle, Billings, Denver, Portland, and other U.S. cities. Whether it's something relatively straightforward like installing new home doors or a larger undertaking such as bathroom remodeling, K-Designers has been in business since 1978 and has decades of experience helping homeowners achieve their dreams.
Call or e-mail K-Designers today for more information about our home remodeling services and our no-money-down and in-house financing options for qualified buyers.
* The 25-year Warranty applies to the product. The Warranty is available upon request and provides additional information.