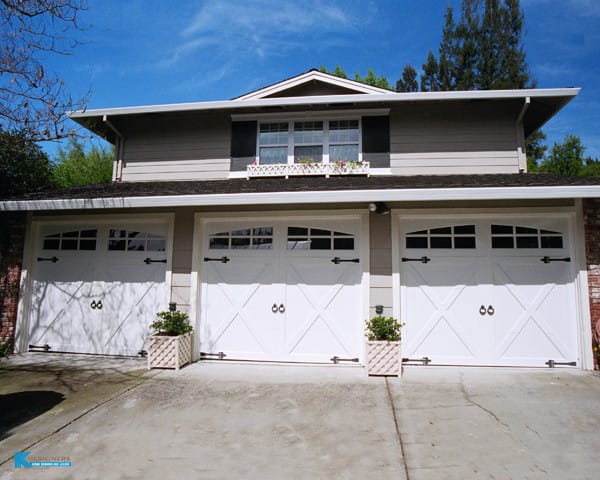 Is your garage door sagging, almost impossible to lift, or just generally falling apart? If it is, maybe now is the time to replace it with a new one that's easy to operate and maintain.
At K-Designers we firmly believe that the installation of a garage door is not a do-it-yourself job. A garage door is the largest moving object in your home, and because of the large number of small parts, its installation is highly technical. Connecting the springs can be particularly dangerous, and proper installation is critical to the performance of your door.
Our professional installers can typically install a door in a few hours while making sure safety requirements are met.
Installations carried out by most homeowners typically span several days and cause a great deal of frustration. Additionally, incorrect installation can void certain warranties, so we recommend that a professional handle the job for you.
A nationwide leader in home remodeling, K-Designers offers a full range of high-quality products for homeowners in Seattle, Billings, Denver, Portland, and other U.S. cities. Whether it's something relatively straightforward like installing new home doors or a larger undertaking such as bathroom remodeling, K-Designers has been in business since 1978 and has decades of experience helping homeowners achieve their dreams.
Call or e-mail K-Designers today for more information about our home remodeling services and our no-money-down and in-house financing options for qualified buyers.