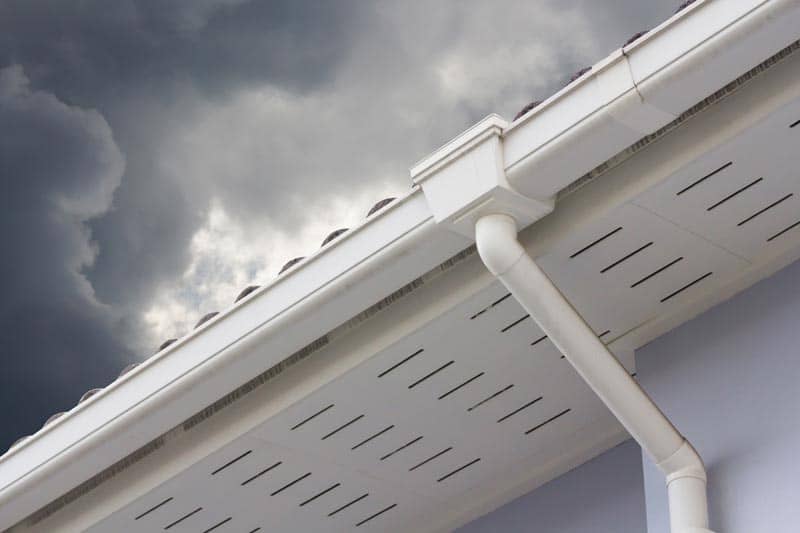 Gutters aren't normally the first thing to spring to mind when you think about home renovation, however, like most other aspects of a home, gutters combine form with function, and a well-maintained gutter system has the potential to increase your home's curb appeal along with preserving its structural integrity.
By using gutters from K-Designers, you'll have the satisfaction of knowing that you're getting a reliable product installed by some of the most trusted home remodeling experts in the country. We carry brand name gutters like Leaf Relief and Leaf Guard, and all of our installers are trained and certified.
Not only will you have the confidence of knowing that you have purchased quality materials, you can rest assured knowing that those days of climbing a ladder to maintain your gutters will be a thing of the past. You new gutters will never rot, rust, or corrode.
When you choose K-Designers to install new gutters on your home, some of the key benefits you will enjoy include:
Fast turnaround times.
Simplified payment arrangements.
Flexible scheduling.
Award-winning craftsmanship.
No money down and financing options for qualified buyers.
100% satisfaction guarantee.
And much more.
With the above having been mentioned, it is important to note that K-Designers is about so much more than gutters.
From vinyl siding to patio covers to under decks and more, K-Designers has a range of home upgrade options for homeowners in Seattle, Denver, Billings, Omaha, Minneapolis, Phoenix, and other U.S. cities.
In addition to being one of America's top home renovation companies, K-Designers is the contractor of choice for people who are cost-conscious but still want to beautify their homes in a way that reflects their individuality.
Contact us today to schedule a free in-home demonstration of renovation options!